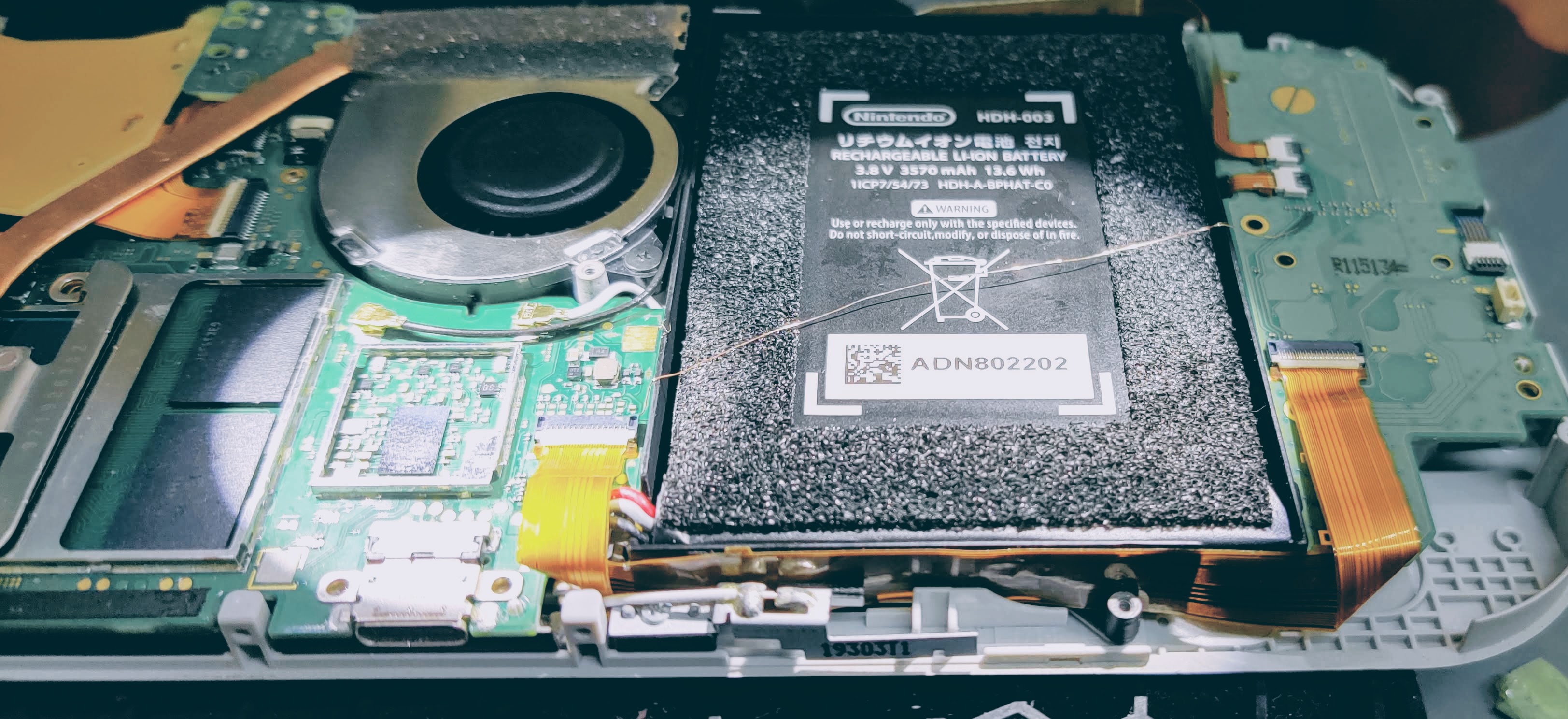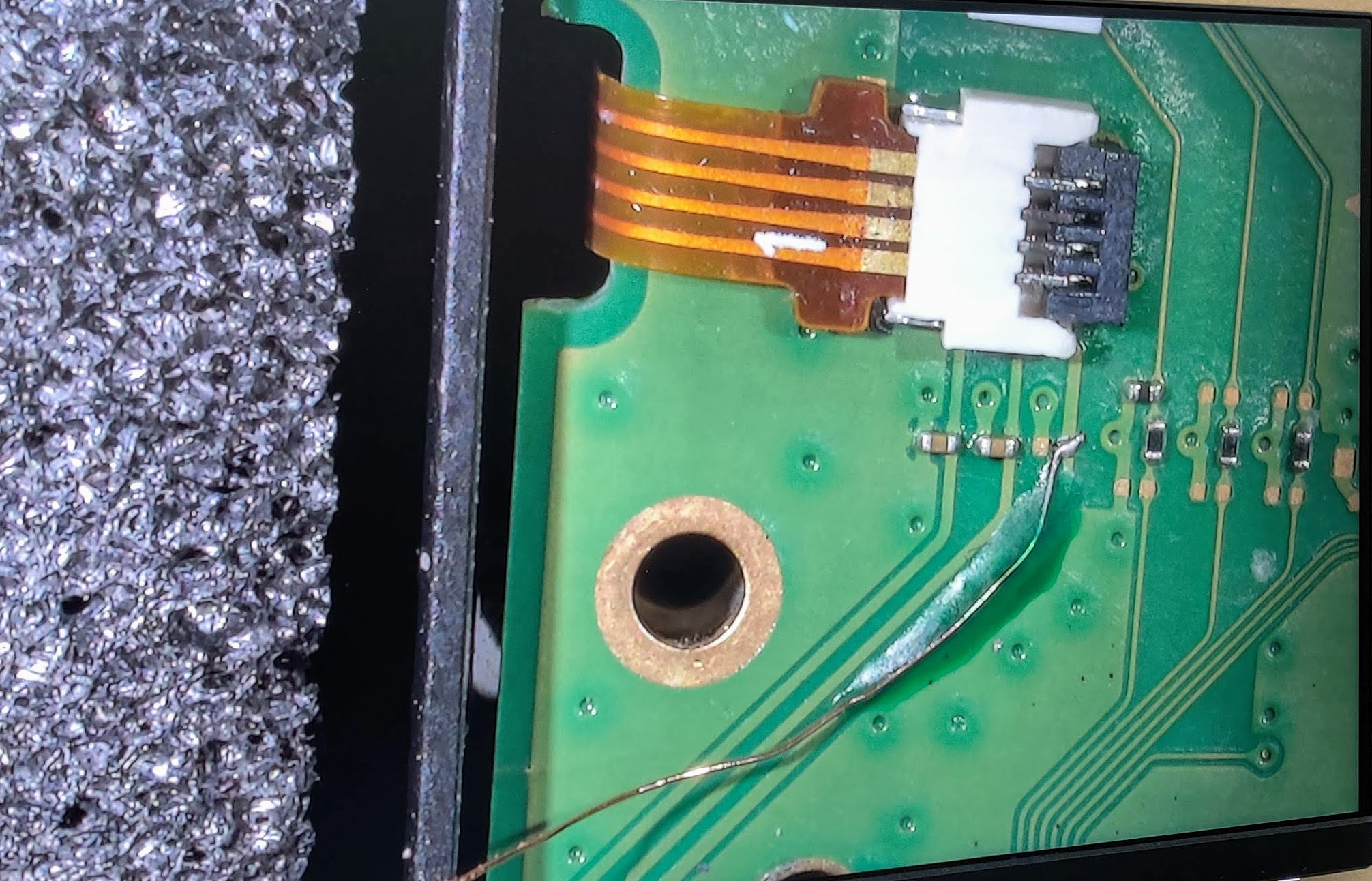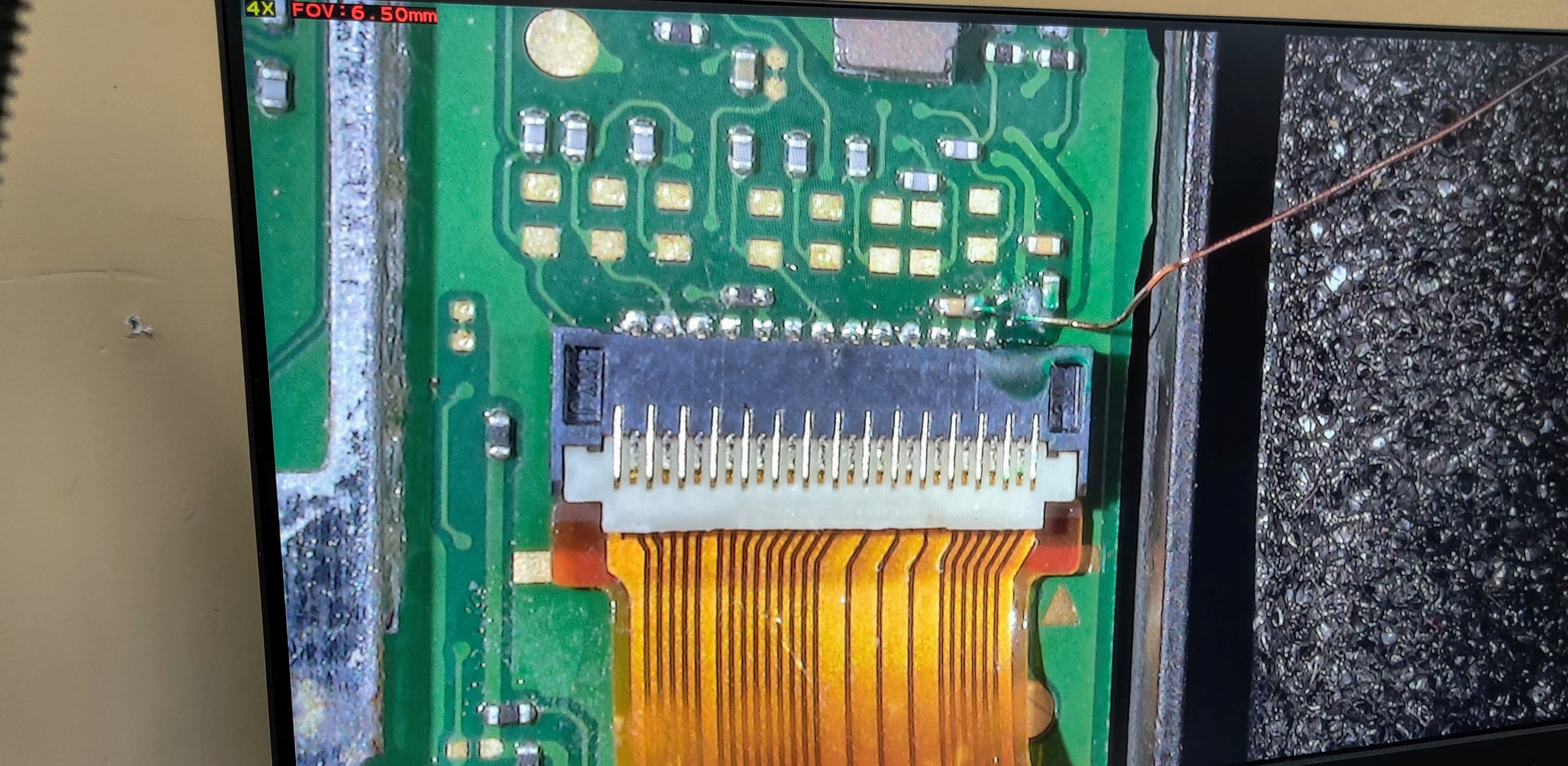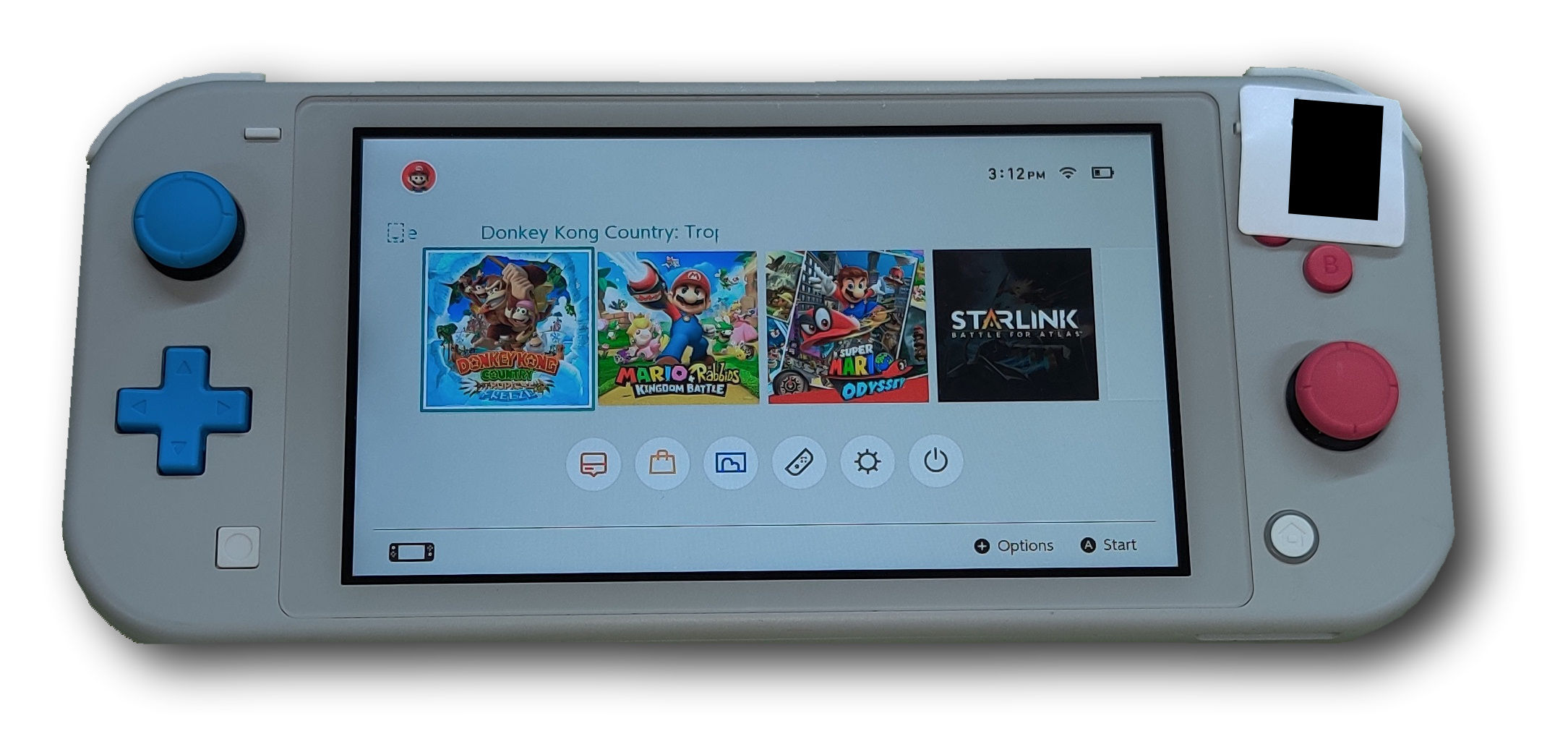 Nintendo switch lite in for repair and water treatment. 
Results:
turns on, no display
sounds can be heard
controller movements detected
button depressed detected
not charging/stays on with charger
Diagnosis:
Backlight circuit probably damaged from water exposure.  Along with charging port.  We will give it a water treatment after examing the board for visible shorts.
We ended up running a jumper wire because the cable line had shorted from the water and no longer was passing voltage signal to the backlight connector on the daughter board.  We then covered it with solder mask to prevent grounding out as well as covered the metal i/o shield with kapton tape.